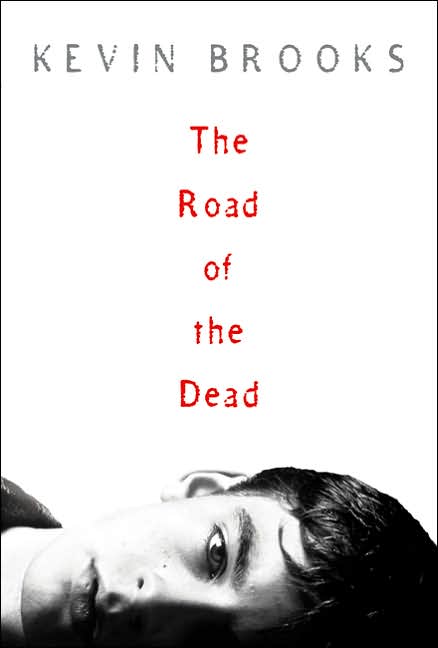 Don't be frightened by the bottom rating. Read on.
Ruben feels things that others can't. Emotions and character, glimpses of events before or even as they occur, even if he is many miles away. So when his sister Rachel is attacked and killed on a lonely moor road, his mind becomes haunted with her last frightened moments and the face of the Dead Man, her murderer. But what is the word of a frightened and grief-stricken gypsy boy to the law?
Ruben and his brother take off to discover the mystery behind their sister's death by going to the very place where it happened. But the ghost town of Dartmoor isn't quite ready to tell them everything it knows. The brothers quickly make enemies, discover underlying mysteries, and find friends in unusual ways. And while they remain focused on the goal of retrieving their sister's body, they find themselves completely wrapped up in the darkness of Dartmoor's impending future.
Intense. That is the most accurate word to describe
this book
. I was sucked in right from the very first line:
"I knew the Dead Man had killed Rachel".
I could hardly stand putting it down without figuring out each development and hoping against all evidence that the brothers could pull it together and honor their sister. The mystery, although developing a little late in the book, was well formulated and believable. Completely suspenseful. This novel completely "plumbed the depths" so to speak of the capability for evil in humans. And it felt so incredibly real.

Unfortunately (I hate that word), there was a lot going against this book for me as well. I understand the use of violence in describing the murder of Rachel and then later as the excitement mounts. But there was a lot. I'm hardly opposed to violence in books, but woahwoahwoah there is a point where enough is enough. The last 50 pages were definitely the most difficult in that respect and I probably would not have finished if I wasn't so involved in the story by that point. Also, there were a few questions unanswered that are still poking at the edge of my mind.

So, what can I say? If you have difficulty with an intense CSI episode, I would not recommend this for you. But if you are willing to battle through some pretty graphic and striking scenes to get to the redemptive qualities of a totally engrossing read, then I would definitely put this up as an option. 4 out of 7 gypsy caravans for
Kevin Brook's
harsh read. Comfortably in the middle of a rating system.
A little stunned,
Aella